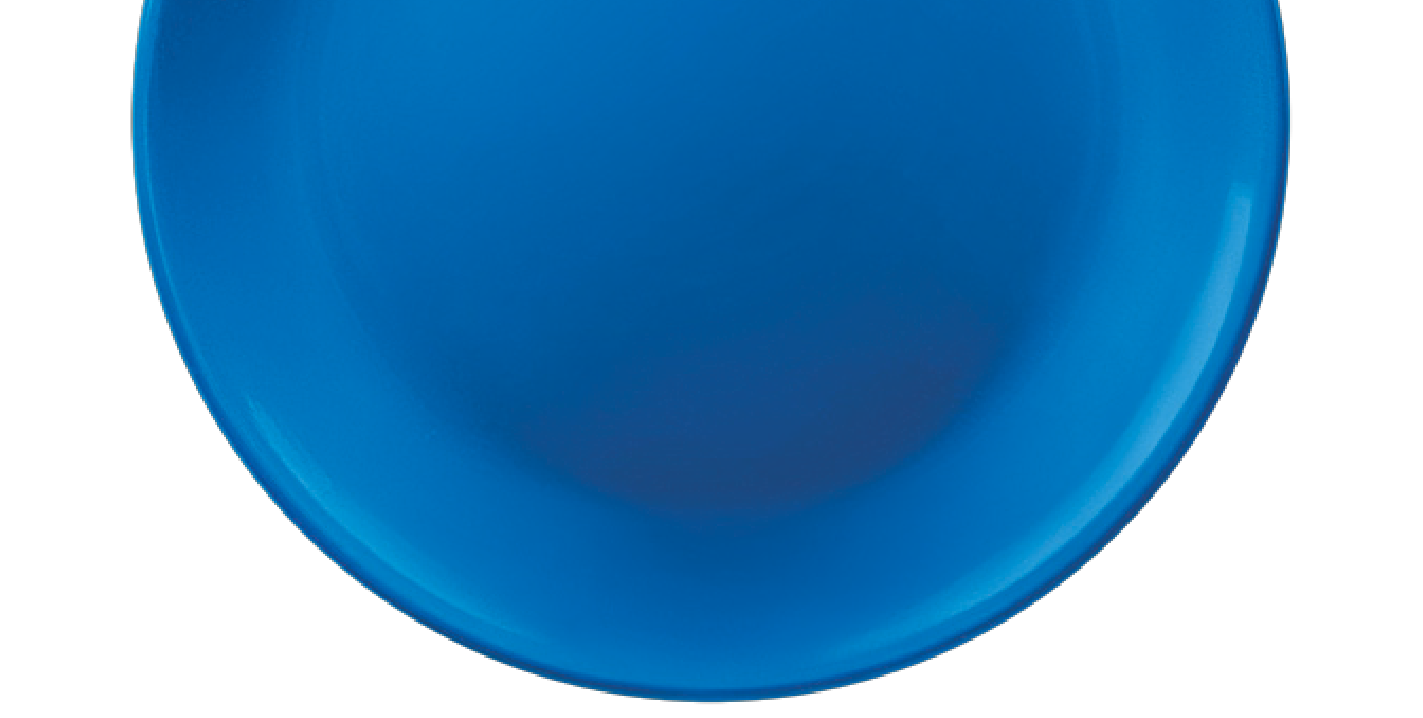 TERMS AND CONDITIONS
Welcome to our website (this "Website"), which is owned, operated, and maintained by Lactalis Heritage Dairy, Inc. and its subsidiaries and affiliates (collectively referred to as "Lactalis," "us," "we," or "our").  These Terms and Conditions (these "Terms") are an agreement between the user of this Website ("you") and us.
Please read these Terms carefully.
YOU MUST BE AT LEAST 18 YEARS OF AGE TO USE THIS WEBSITE.
Changes to these Terms
As we improve our products or this Website, we may need to and reserve the right to change these Terms without notice. You are responsible for regularly reviewing these Terms and Additional Terms (as defined below) posted on other sections of this Website. Your continued use of this Website after we post revised Terms signifies your consent and acceptance of such Terms.
Use of this Website
This Website and its related services are offered to you conditioned on your acceptance, without modification, of the terms, conditions, and notices contained in these Terms.
Your use of a particular section of this Website may also be subject to additional terms as set forth in such section ("Additional Terms").  If any of these Terms conflict with the Additional Terms or other terms and guidelines contained within any particular section of this Website or with any terms included with any product purchased from us, then these Terms shall control.
By entering, accessing, browsing or using this Website, including submitting information to us or placing orders to purchase products, as available, you are acknowledging that you have read, understand, and agree, without limitation or qualification, to be bound by these Terms, which include an ARBITRATION PROVISION, CLASS ACTION WAIVER, and our Privacy Policy. IF YOU DO NOT AGREE TO THESE TERMS, PLEASE DO NOT USE THIS WEBSITE.
Site license and access
Provided you abide by these Terms, we grant you a limited non-exclusive, nontransferable, non-sublicensable license to access and make personal use of this Website.
Accessing, using, or copying any portion of this Website or its Content (defined below) through the use of data mining (or similar data gathering/extraction tools), bots, spiders, Web crawlers, indexing agents, or other automated devices or mechanisms is strictly prohibited. You agree not to frame or utilize framing techniques to enclose any trademark, logo, or other proprietary information (including images, text, page layout, or form) of ours without our express written consent. You may not use any meta tags or any other "hidden text" utilizing our name or trademarks without our express written consent. You also agree not to remove or modify any copyright notice or trademark legend, author attribution, or other notice placed on or contained within any of the Content.
You may not create a link to this Website without our express written permission. If permission is granted, such permission will consist of a limited, revocable, and nonexclusive right to create a hyperlink to the home page of this Website so long as the link does not portray us, the Content, products, or services in a false, misleading, derogatory, or otherwise offensive matter. You may not use any of our logos or other proprietary graphics or trademarks as part of the link without our express written permission.
No unlawful or prohibited use
You agree that you will not use this Website for any purpose that is unlawful or prohibited by these Terms. You may not use this Website in any manner which could damage, disable, overburden, or impair it (or the network(s) connected to it) or interfere with any other party's use and enjoyment of it. You may not attempt to gain unauthorized access to this Website, other accounts, computer systems or networks connected to this Website, through hacking, password mining or any other means. You may not obtain or attempt to obtain any materials or information through any means not intentionally made available through this Website.
Any use which violates these Terms, gives us the right (without notice or liability) to revoke the aforementioned license, cancel any order, or to refuse, restrict, terminate or discontinue your access to this Website (or any portions, components, or features of this Website).
Personal and non-commercial use limitation
Unless otherwise specified, this Website is for your personal and non-commercial use. You may not modify, copy, distribute, transmit, display, perform, reproduce, publish, license, create derivative works from, transfer, or sell any information, software, products or services obtained from this Website. Where this provision, and only this provision unless stated otherwise herein, conflicts with an agreement between Lactalis and its business partners and/or customers ("Business Agreement"), the Business Agreement shall control.
Submissions
If you submit any feedback, suggestions, recipes or other communications (each a "Submission" and collectively "Submissions") to this Website or to us, you are granting us and our designees and sub licensees permission to use your Submission in connection with the operation of our businesses including, without limitation, the rights to: copy, distribute, transmit, publicly display, publicly perform, reproduce, edit, translate and reformat your Submission; and to publish your name in connection with your Submission. No compensation will be paid with respect to the use of your Submission, as provided herein. We are under no obligation to post or use any Submission you may provide and we may remove any Submission at any time in our sole discretion.
CONTENT
You understand and agree that we own, or (where required, appropriate, or applicable) have licensed, all right, title and interest in and to this Website, including the products made available on or through this Website, and all Software (defined below), products, logos, button icons, images, audio clips, digital downloads, data compilations,  information, text, data, graphics, product images, sound recordings, audio and visual clips, logos, software and all other materials contained therein, and the compilation, collection, design, selection and arrangement thereof (collectively, the "Content"). You acknowledge that the Content constitutes valuable proprietary information that is protected by applicable intellectual property and other proprietary rights, laws and treaties of the United States and other countries, and that you acquire no ownership interest by accessing and using this Website and the Content. Such intellectual property and proprietary rights may include, but are not limited to, various patents, copyrights, trademarks and service marks, registered trademarks and service marks, trade dress protection and trade secrets, and all such rights are and shall remain the property of Lactalis or our licensors and content-providers. You may not reproduce, modify, copy, frame, publish, display, post, transmit, download, sell, create derivative works from, or distribute any Content, or any portion thereof, without our express prior written permission, except as indicated within these Terms.
Trademarks
All Lactalis brands are trademarks of Lactalis and, unless indicated otherwise, all page headers, custom graphics, button icons and scripts that appear on this Website are service marks, trademarks and trade dress of Lactalis (collectively "Trademarks") or its affiliates, subsidiaries, parent companies, in the United States and other countries.
The Trademarks are valuable assets of Lactalis and carry considerable goodwill and consumer acceptance of the goods and services sold under the Trademarks. Such goodwill has made the Trademarks distinctive to Lactalis and, as such, may only be used by Lactalis or other authorized persons or entities for the benefit of Lactalis and only in connection with the products and services authorized by Lactalis. Any unauthorized use of the Trademarks and/or any use of a mark or symbol that is likely to cause confusion among consumers or in any manner that disparages or discredits Lactalis, its affiliates, subsidiaries or parent companies is strictly prohibited.
You may not use any of the Trademarks in any manner without our prior written consent. Any unauthorized use is expressly prohibited by law and violators will be prosecuted to the maximum extent possible according to applicable law, without notice.
Copyright
All content that is made available to view and/or download in connection with this Website, including but not limited to the Content and software ("Software"), is owned by and is the copyrighted work of Lactalis and/or its suppliers and is protected by United States copyright laws and international treaty provisions. The compilation of all content on this Website is the exclusive property of Lactalis and is protected by United States copyright laws and international treaty provisions. All Software used on this Website is the property of Lactalis and/or its software suppliers and is protected by United States copyright laws and international treaty provisions.
Any reproduction or redistribution of the Content and/or Software is expressly prohibited by law and may result in severe civil and criminal penalties. Violators will be prosecuted to the maximum extent possible. WITHOUT LIMITING THE FOREGOING, COPYING OR REPRODUCTION OF THE CONTENT OR SOFTWARE TO ANY OTHER SERVER OR LOCATION FOR FURTHER REPRODUCTION OR REDISTRIBUTION IS EXPRESSLY PROHIBITED.
Pursuant to the Digital Millennium Copyright Act (17 U.S.C. § 512(c)), we have implemented procedures for receiving written notification of claimed copyright infringement and for processing such claims in accordance with such law. If you believe a copyright is being infringed by a user of this Website or by Lactalis, please provide written notice to Lactalis' designated agent for notice of claims of copyright infringement by sending a written notice to our designated agent as follows:
Lactalis Heritage Dairy
540 West Madison, Suite 300
Chicago, Illinois 60661
Attn: General Counsel, Intellectual Property
Your written notice must:
contain your physical or electronic signature;
identify the allegedly infringing material in a sufficiently precise manner to allow us to locate the material;
contain adequate information by which we can contact you (including mailing address, telephone number and e-mail address);
contain a statement that you have a good faith belief that use of the copyrighted material is not authorized by the copyright owner, the copyright owner's agent, or the law; and
contain a statement that the information in the written notice is accurate.
Please do not send notices or inquiries unrelated to alleged copyright infringement to our designated agent.
Member account, password, and security
You are entirely responsible for maintaining the confidentiality of your password and account. Furthermore, you are entirely responsible for any and all activities that occur under your account. You agree to notify us immediately of any unauthorized use of your account or any other breach of security.  We will not be liable for any loss that you may incur as a result of someone else using your password or account, either with or without your knowledge. However, you could be held liable for losses incurred by Lactalis or another party due to someone else using your account or password.
Links to third party sites
This Website may contain links to third party websites ("Linked Sites"). The Linked Sites are not under our control and we are not responsible for the content of any Linked Site, including without limitation any link contained in a Linked Site, or any changes or updates to a Linked Site. We are also not responsible for webcasting or any other form of transmission received from any Linked Site nor are we responsible if the Linked Site is not working appropriately.  We provide Linked Sites to you only as a convenience, and the inclusion of Linked Site does not imply endorsement by us of the Linked Site or any association with its operators. You are responsible for viewing, being aware of and abiding by the privacy statements and terms of use posted on the Linked Sites.
Any dealings by you with third parties (including advertisers) included within this Website or participation in promotions, including the delivery of and the payment for goods and services, and any other terms, conditions, warranties, or representations associated with such dealings or promotions, are solely between you and the advertiser or other third party. We shall not be responsible or liable for any part of any such dealings or promotions.
Risk of loss for purchases
All promotional items purchased from us, either through this Website or by other means, are made pursuant to a shipment contract. Delivery of goods shall be the responsibility of the carriers selected by us. However, in the event that any goods shipped to you are damaged or lost, we shall issue you a prompt refund for the full amount of the goods damaged or lost. Our liability is limited to the amount of the damaged or lost goods ordered and, therefore, does not extend to cover any direct, indirect, incidental or consequential damages resulting from the damage or loss of the goods. Please see
Disclaimer of warranties and limitation of liability below for further information. All inquiries regarding damaged or lost goods should be directed to our Customer Service department.
Product warranty information
Parties other than Lactalis manufacture certain products offered on this Website. The third party manufactured products often carry warranties from their manufacturer. Please check with the manufacturer of the product for complete details regarding any warranty the product may be covered under. Please see Disclaimer of warranties and limitation of liability below for further information.
Privacy and protection of personal information
See our Privacy Policy for disclosures relating to the collection, use and disclosure of your personal information.
Termination/Access restriction
We reserve the right, in our sole discretion, to terminate or limit your access to any or all of this Website or any portion thereof at any time, without notice or liability.
You must be at least 18 years of age to transact any business with us or to submit any personal information to us. As such, if you transact or attempt to transact any business with us or submit or attempt to submit any personal information to us, YOU AFFIRMATIVELY REPRESENT AND WARRANT THAT YOU ARE AT LEAST 18 YEARS OF AGE AND THAT YOU POSSESS THE LEGAL RIGHT TO USE THIS WEBSITE IN ACCORDANCE WITH THESE TERMS. You hereby agree to supervise usage by, and be responsible for the actions of, any minors who use your computer and/or account(s) to access this Website.
Disclaimer of warranties and limitation of liability
THE CONTENT INCLUDED IN OR AVAILABLE THROUGH THIS WEBSITE MAY INCLUDE INACCURACIES OR TYPOGRAPHICAL ERRORS. CHANGES ARE PERIODICALLY MADE TO THIS WEBSITE AND TO ITS CONTENT. LACTALIS AND/OR ITS RESPECTIVE SUPPLIERS MAY MAKE IMPROVEMENTS AND/OR CHANGES IN THIS WEBSITE AT ANY TIME.
LACTALIS AND/OR ITS RESPECTIVE SUPPLIERS MAKE NO REPRESENTATIONS ABOUT THE SUITABILITY, RELIABILITY, AVAILABILITY, TIMELINESS, LACK OF VIRUSES OR OTHER HARMFUL COMPONENTS AND ACCURACY OF THE CONTENT CONTAINED WITHIN THIS WEBSITE FOR ANY PURPOSE. THE CONTENT IS PROVIDED "AS IS" WITHOUT WARRANTY OF ANY KIND. LACTALIS AND/OR ITS RESPECTIVE SUPPLIERS HEREBY DISCLAIM ALL WARRANTIES AND CONDITIONS WITH REGARD TO THE CONTENT, INCLUDING ALL IMPLIED WARRANTIES AND CONDITIONS OF MERCHANTABILITY, FITNESS FOR A PARTICULAR PURPOSE, WORKMANLIKE EFFORT, TITLE AND NON-INFRINGEMENT.
YOU SPECIFICALLY AGREE THAT LACTALIS SHALL NOT BE RESPONSIBLE FOR UNAUTHORIZED ACCESS TO OR ALTERATION OF YOUR TRANSMISSIONS OR DATA, ANY MATERIAL OR DATA SENT OR RECEIVED OR NOT SENT OR RECEIVED, OR ANY TRANSACTIONS ENTERED INTO THROUGH THIS WEBSITE. YOU SPECIFICALLY AGREE THAT LACTALIS IS NOT RESPONSIBLE OR LIABLE FOR ANY THREATENING, DEFAMATORY, OBSCENE, OFFENSIVE OR ILLEGAL CONTENT OR CONDUCT OF ANY OTHER PARTY OR ANY INFRINGEMENT OF ANOTHER'S RIGHTS, INCLUDING INTELLECTUAL PROPERTY RIGHTS. YOU SPECIFICALLY AGREE THAT LACTALIS IS NOT RESPONSIBLE FOR ANY CONTENT SENT USING AND/OR INCLUDED IN THIS WEBSITE BY ANY THIRD PARTY.
IN NO EVENT SHALL LACTALIS AND/OR ITS SUPPLIERS BE LIABLE FOR ANY DIRECT, INDIRECT, PUNITIVE, INCIDENTAL, SPECIAL, CONSEQUENTIAL DAMAGES OR ANY DAMAGES WHATSOEVER INCLUDING, WITHOUT LIMITATION, DAMAGES FOR LOSS OF USE, DATA OR PROFITS, ARISING OUT OF OR IN ANY WAY CONNECTED WITH THE USE OR PERFORMANCE OF THE WEBSITE, WITH THE DELAY OR INABILITY TO USE THE WEBSITE OR RELATED SERVICES, THE PROVISION OF OR FAILURE TO PROVIDE SERVICES, OR FOR ANY CONTENT OBTAINED THROUGH THE WEBSITE , OR OTHERWISE ARISING OUT OF THE USE OF THE WEBSITE , WHETHER BASED ON CONTRACT, TORT, NEGLIGENCE, STRICT LIABILITY OR OTHERWISE, EVEN IF LACTALIS OR ANY OF ITS SUPPLIERS HAS BEEN ADVISED OF THE POSSIBILITY OF DAMAGES. BECAUSE SOME STATES/JURISDICTIONS DO NOT ALLOW THE EXCLUSION OR LIMITATION OF LIABILITY FOR DIRECT, CONSEQUENTIAL OR INCIDENTAL DAMAGES, THE ABOVE LIMITATION MAY NOT APPLY TO YOU. IN ANY EVENT, LACTALIS'S LIABILITY TO YOU WILL NOT EXCEED THE AMOUNT PAID BY YOU TO LACTALIS TO ACCESS THE WEBSITE IN THE TWELVE (12) MONTHS PRIOR TO THE ACCRUAL OF A CLAIM BY YOU AGAINST LACTALIS. IF YOU ARE DISSATISFIED WITH ANY PORTION OF THE WEBSITE, OR WITH ANY OF THESE TERMS, YOUR SOLE AND EXCLUSIVE REMEDY IS TO DISCONTINUE USING THE WEBSITE.
WAIVER AND RELEASE OF LIABILITY
BY USING THE WEBSITE, YOU: (A) ASSUME ALL RISK OF LOSSES OR DAMAGES RESULTING FROM YOUR USE OF OR INABILITY TO USE THE WEBSITE; (B) IRREVOCABLY WAIVE ALL LOSSES OR INDIRECT, SPECIAL, CONSEQUENTIAL, PUNITIVE OR INCIDENTAL DAMAGES (INCLUDING, WITHOUT LIMITATION, THOSE RESULTING FROM LOST PROFITS, LOST DATA OR BUSINESS INTERRUPTION) THAT MAY OCCUR AS A RESULT OF YOUR USE OF THE WEBSITE; (C) EXPRESSLY AGREE TO RELEASE AND DISCHARGE LACTALIS, AND ITS AFFILIATES, EMPLOYEES, AGENTS, REPRESENTATIVES, SUCCESSORS, OR ASSIGNS FROM ANY AND ALL CLAIMS OR CAUSES OF ACTION RESULTING, DIRECTLY OR INDIRECTLY, FROM YOUR USE OF THE WEBSITE; AND (D) YOU VOLUNTARILY WAIVE ANY RIGHT THAT YOU MAY OTHERWISE HAVE TO BRING A LEGAL ACTION AGAINST LACTALIS FOR LOSSES OR DAMAGES, WHETHER BASED ON WARRANTY, CONTRACT, TORT OR OTHER LEGAL THEORY, INCLUDING ANY CLAIM BASED ON ALLEGED NEGLIGENCE ON THE PART OF LACTALIS AND ITS AGENTS AND EMPLOYEES. YOU UNDERSTAND AND ACKNOWLEDGE THAT YOU HAVE CAREFULLY READ THIS "WAIVER AND RELEASE" AND FULLY UNDERSTAND THAT IT IS A RELEASE OF LIABILITY.
SPECIAL NOTICE TO CALIFORNIA AND NEW JERSEY RESIDENTS: IF YOU ARE A CALIFORNIA RESIDENT, YOU HEREBY WAIVE CALIFORNIA CIVIL CODE SECTION 1542 IN CONNECTION WITH THE FOREGOING, WHICH STATES: "A GENERAL RELEASE DOES NOT EXTEND TO CLAIMS WHICH THE CREDITOR DOES NOT KNOW OR SUSPECT TO EXIST IN HIS OR HER FAVOR AT THE TIME OF EXECUTING THE RELEASE, WHICH IF KNOWN BY HIM OR HER MUST HAVE MATERIALLY AFFECTED HIS OR HER SETTLEMENT WITH THE DEBTOR."
Indemnification
You agree to indemnify and hold Lactalis, its parents, subsidiaries, affiliates, officers and employees, harmless from any claim, demand, or damage, including reasonable attorneys' fees, asserted by any third party due to or arising out of your use of this Website and/or Content obtained through this Website and/or from Lactalis.
Applicable law
All disputes against Lactalis, including but not limited to disputes as to these Terms; the Website license; Website access restriction and/or termination; Lactalis' trademarks, copyrights, patents, trade secrets, trade dress and other intellectual property disputes; member accounts; privacy; and disclaimer of warranties shall be governed by the laws of the State of Illinois, U.S.A. and shall be submitted to a state or federal court in the State of Illinois, including but not limited to the courts in Cook County, Illinois, U.S.A., and you irrevocably consent to exclusive jurisdiction and venue in such courts. Use of this Website is unauthorized in any jurisdiction that does not give effect to all provisions of these Terms, including without limitation this Applicable Law section.
Severability
If any part of these Terms is determined to be invalid or unenforceable pursuant to applicable law including, but not limited to, the warranty disclaimers and liability limitations set forth above, then the invalid or unenforceable provision will be deemed superseded by a valid, enforceable provision that most closely matches the intent of the original provision and the remainder of these Terms shall continue in effect.
Entire agreement
These Terms and the Privacy Policy (as each may be revised and amended at any time and from time to time) collectively constitute the entire agreement with respect to your access to and use of this Website and its Content.
Electronic records and communications
A printed version of these Terms and of any notice given in electronic form shall be admissible in judicial or administrative proceedings based upon or relating to these Terms to the same extent and subject to the same conditions as other business documents and records originally generated and maintained in printed form.
Customer service
If you have any questions or concerns regarding the Terms, please feel free to contact us at the following email, telephone number, or mailing address. We would be happy to answer your questions or hear your concerns.
Lactalis Heritage Dairy
540 W. Madison Street, Suite 300
Chicago, IL 60661
Attention: Consumer Relations
Telephone: 1-800-543-5335
Email: LHD_Privacy@us.lactalis.com
9 a.m. – 5 p.m. Central Time, Monday through Friday, excluding holidays.
Effective: June 9, 2022